FIFA World Cup Qatar™ 2022
Our group stage Tours for Qatar 2022 include three options: Deluxe, Premium and Budget.

Tour 1: Fanatics HQ Doha Premium Apartments

Based in a premium apartment complex where you can share an apartment with a group of mates or we can match you up with other Australians coming along on tour. Our former Socceroo tour hosts will be on hand to guide us through what to expect from the Socceroos and the wider tournament.

Tour 2: Deluxe 5-Star Hotel

Our licensed 5-star hotel is located in the heart of Doha's old town for those that want to do things in style.

Tour 3: Budget Apartments

Perfect for anyone after a no-frills accommodation package located with other Aussie fans.

What to Expect?
This will be a FIFA World Cup for the football purist. Never before have so many matches been held in the same area over two weeks. Back-to-back games held within an hour of each other!

The main difference between Qatar 2022 and previous Fanatics FIFA World Cup tours is that there will be no travel required between cities which removes travel time and downtime in the lead up to games (overnight bus from Durban to Rustenburg anyone?). While you won't get to see as much of a country as you have at previous World Cups you will be engulfed in a football festival with the possibility of seeing two matches live per day!

Because of this we have created tours with flexibility. Rather than fill it with touring, sightseeing and our famous bespoke concerts which you may not end up being able to use, we have reduced the number of activities because of the huge number of matches on your doorstep each day. This has in turn kept the price of the tour down as there is no travel between cities. We will, of course, have the same comradery of previous years and social events during the tour but many of you will be attending games on different days and at different times so this tour will be more football focused than any previous FIFA World Cup tour.

Day to Day
Each day you will be invited to our daily football briefings to discuss last night's games and today's matches. This will also be a time to meet other Aussie fans, plan some activities for those not going to matches or to work out the best way to spend the day at a live site or waterside. On Socceroo match days we will have a bigger pre-match build up.

Drinking alcohol in Doha is limited to official FIFA Live Sites, international hotel bars and some restaurants. Typically, the hotels are exclusive to teams, sponsors, media & dignitaries so the majority of fans will be staying on cruise ships, tented villages or apartment buildings. While we do have a limited number of 5-star hotel options available, and a budget tour option which will be popular for those on a budget, the vast majority of fans will be staying at Fanatics HQ Doha.

Why Fanatics?
Fanatics have attended every FIFA World Cup since Italia 1990. This is our 9th FIFA World Cup tour and we have run escorted tours for passengers since France 1998. Importantly over this time we have built lifelong relationships with the leading operators of a FIFA World Cup. As a result Fanatics are Australia's largest football tour company and one of the largest in the world. Champions League Final; we do it. Old Firm, Milan or Merseyside derby; we offer it. Stoke on a wet Wednesday night; yep we've done it!

Similarly we are in the sports travel business 365 days a year - each and every year. We are not just running tours for World Cups every four years or farming this off to another travel company to put together and add their cut. This is our day to day business with dedicated staff who are experts in their field. As such we have unrivalled negotiating experience as you can see from the resulting purchasing power from hotel and travel suppliers. This allows us to provide you with the best prices and an experience like no other operator.

Each and every FIFA World Cup that the Socceroos have qualified for since 2006, Fanatics have consistently taken the largest number of fans by a country mile. Quite simply Australian fans recognise that we just do things better. Most importantly - year after year, the huge number of returning guests provide new potential customers with the peace of mind that are Tours are meticulously researched, well priced and great value for money.
20 Nov, 2022 - 3 Dec, 2022
Premium apartments
Perfectly positioned
10 nights: 21 November to 1 December
13 nights: 20 November to 3 December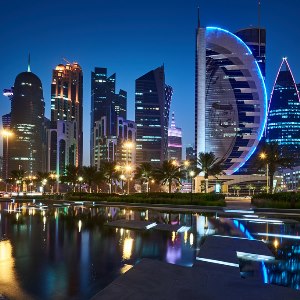 20 Nov, 2022 - 3 Dec, 2022
Incredible 5-star hotel
10 nights: 21 November to 1 December
13 nights: 20 November to 3 December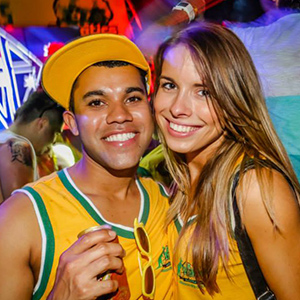 20 Nov, 2022 - 3 Dec, 2022
Budget apartments
10 nights: 21 November to 1 December
13 nights: 20 November to 3 December