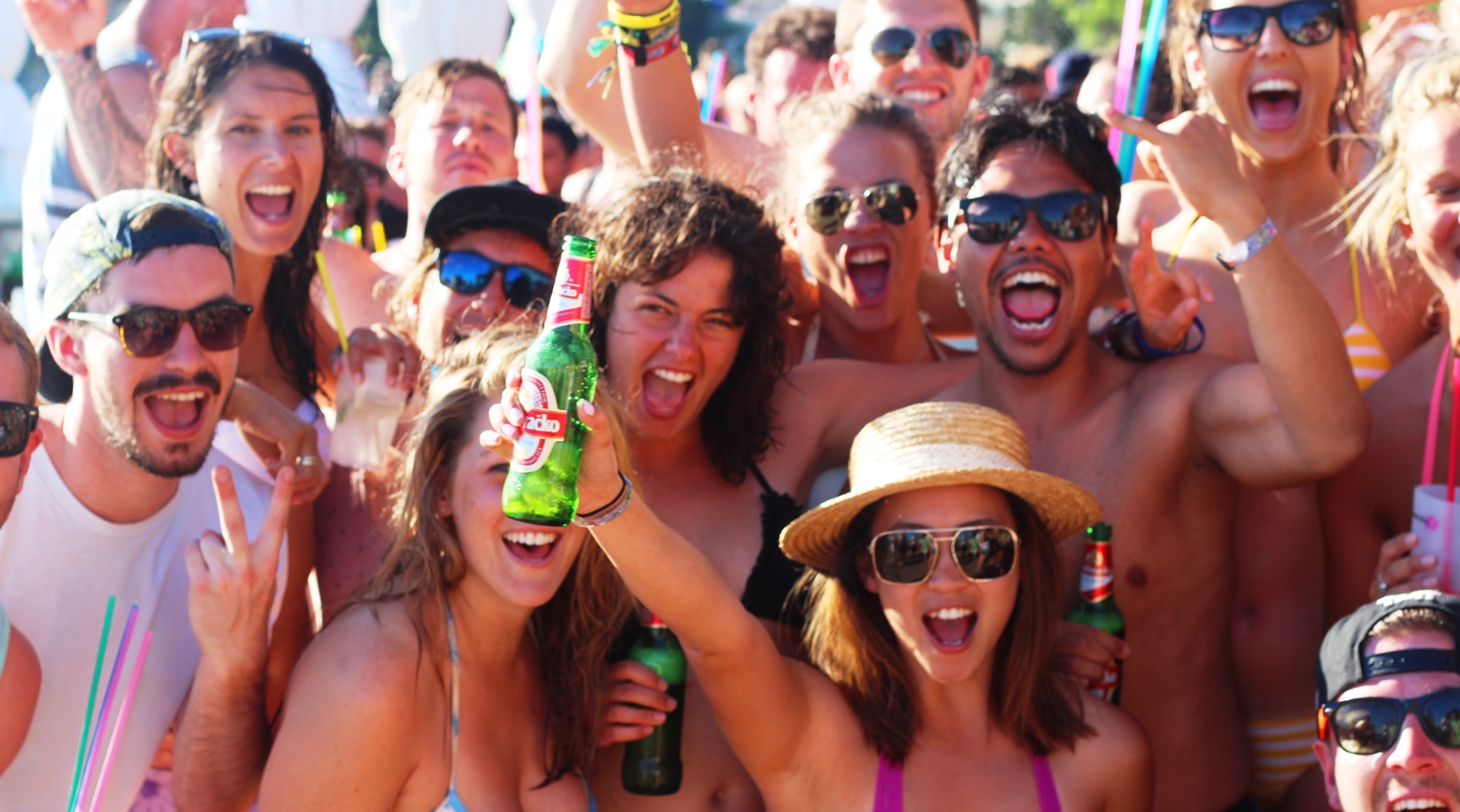 Picture-perfect scenery, crystal clear turquoise waters, pristine beaches, friendly locals and a party scene like no other - it's easy to see why Croatia sailing tours have fast become the absolute must-do adventure on the European summer calendar.
Croatia Sailing with Fanatics
We've created the ideal summer itinerary ensuring you experience the very best Croatia has to offer. Kick back & relax as we take you on seven unforgettable days & nights sailing along the southern Adriatic's 'Dalmatian' coast from one amazing island to the next.
From the historic towns of Split & Dubrovnik to the renowned party island of Hvar, and an endless string of beautiful beaches & stunning villages in between, you're in for the trip of a lifetime!
By day it's idyllic summer sailing on board our luxurious boats complete with amazing stops each and every day. Sun, sand, snorkel, swim, relax, or if you're feeling more energetic take on white water rafting, kayaking, hiking or even Dubrovnik's Game of Thrones tour!
Come evening, we dock at each exciting new port ready to experience the buzz of Croatia's historic towns and kick-on at some of Europe's best party islands.
Fanatics Quality Charter Boats
When you're sailing for a whole week, the difference between a good trip and an amazing holiday is quality & comfort.
We operate some of the finest 'Cat A+' vessels in the Croatia sailing market, making our tours the envy of every fleet on the sea. And best of all we do it at unbeatable prices - why skimp on quality when you can do it in style with Fanatics!
Breakfast and lunch/dinner are included every day. Prepared & served by our professional on-board chef, our meals are big on quality and size! Meanwhile, each of our nightly ports presents a range of excellent value restaurant dinner options for our groups.
On Board Crew & Tour Leaders
Each vessel comes complete with experienced local captain & crew navigating the seas, serving up your delicious half-board meals and servicing the all-important on-board bar.
Every Fanatics tour is managed by an experienced Fanatics tour leader on board for the whole week, ensuring a group atmosphere that's as good as it gets. Our tour leaders are dedicated to showing you the very best Croatia has to offer both day and night.
Choosing Your Tour
We operate our very own charter boats during Croatia's peak Juy party season. Each boat sails the same route each week, so no matter which week you choose you're in for the most incredible Croatia sailing experience possible. Simply choose by selecting your preferred week.
Optional Extras
In Croatia there are many things to see and do, below is a rough indication of prices for some optional extras you might want to do while on tour:
White water rafting = €30

Mljet National Park entrance = €10

Mljet bike & BBQ tour (including park entrance) = €30

Captain's BBQ dinner = €20

Group seafood dinner = €20

Dubrovnik city wall walk = €15

Most club entries are free
Before You Go
Three weeks before our first departure we will update our website with details on meeting your group in Split, what to bring and any last-minute tips to make sure you get the most out of the week. An email with links will be sent to each booking person, otherwise check out our website at that time for details!
You can also sign up to the Fanatics Croatia Sailing Event on Facebook to keep up to date with tour details, ask us any questions or chat amongst the other guys coming along on tour!
Getting to Split
Our tours all start & finish in Split, Croatia. Fly directly into Split with
EasyJet
,
Croatia Airlines
,
British Airways
,
TUI Fly
,
Wizz Air
,
Eurowings
or
Ryan Air
.
If you are coming from elsewhere in Europe such as Greece or Spain you could via one of Europe's major air hubs such as London, Rome, Milan, Berlin or Amsterdam.
Ferries also connect Split with the Italian port of Ancona - see
Jadrolinija
for details. Split also has a network of national & international coach connections, see
Autobusni Kolodvor
for more info.