Pamplona 2022 - Bilbao Airport Transfers
Pamplona 2022 - Bilbao Airport Transfers
Overview
Fanatics private coach transfers operate between Bilbao Airport and Pamplona (Fanatics campsite).
Arrival Transfer: Tuesday 5 July (12:30pm)
Our arrival transfer on 5 July connects with the British Airways flight from London Gatwick arriving into Bilbao at 11:50am - see
British Airways
for flight info.
Bilbao Airport Meeting Point:
Check in with the Fanatics transfer leader immediately outside the terminal building 10 minutes before coach departure.
Departure Transfer: Friday 8 July
Our departure transfer leaves from our Pamplona campsite at 10:30am after the morning bull run. This transfer is due to arrive at Bilbao airport at approximately 1:30pm.
Note: Fanatics transfers are only available to passengers booked on Fanatics accommodation packages and are subject to minimum passenger numbers.
Packages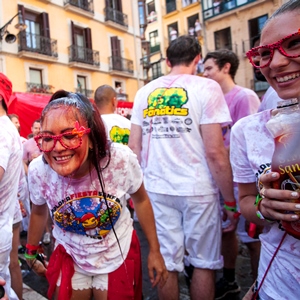 Bilbao Transfers - Arrival Transfer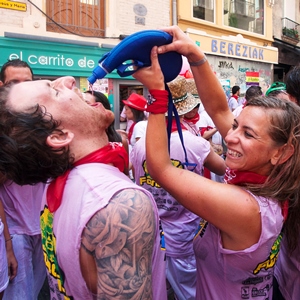 Bilbao Transfers - Departure Transfer
---