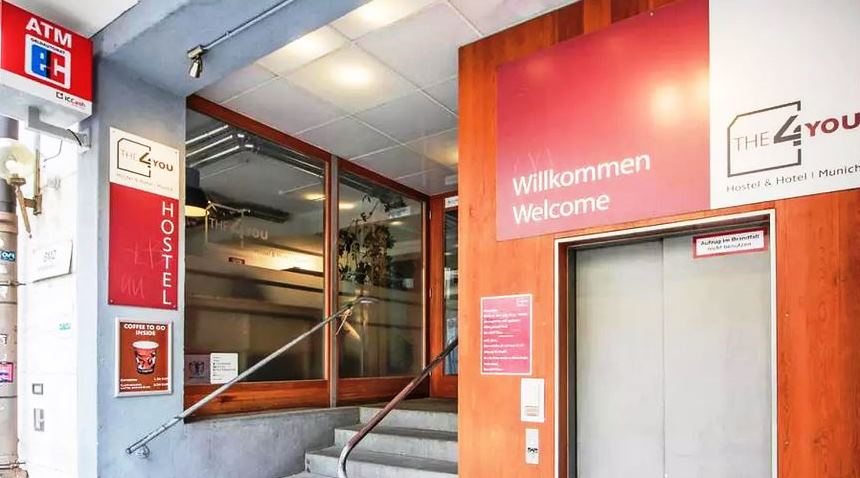 The 4 You Hostel
18 Hirtenstrasse
Munich 80335
Tel: +49 89 552 1660
The 4 You Hostel is a short walk from Munich's Central Station (Hauptbahnhof).
From Munich Airport to Munich Central Station (Hauptbahnhof)
Once you exit passport control follow the signs to the train station which is situated below the airport. Make sure you purchase a travel pass before you board the train as the German transport police are very strict.
Purchase a single day All Zones (Gesamtnetz) travel pass. This ticket covers all daily travel from airport and around Munich. If you are travelling together with others you can buy a group ticket covering up to five people.
Take the S1 or S8 train from the Airport to Munich Hauptbahnhof (Central Station).
Checking-in at our hostel
Check-in is much quicker if you have all your documentation at hand. After you have checked in at the hostel reception see the Fanatics crew, who will be in the hostel lobby between 6 & 7pm to grab your t-shirt and tour information. Details about our opening night party will be left in the hostel lobby for latecomers.
Every passenger will need the following:
Passport for identification purposes

Print-out of Fanatics booking invoice indicating name/s, t-shirt sizes ordered, etc. (Group leaders should bring this invoice for their whole group. Log into the Fanatics website then head to "My Invoices" to bring up your invoice on screen & print it off.)